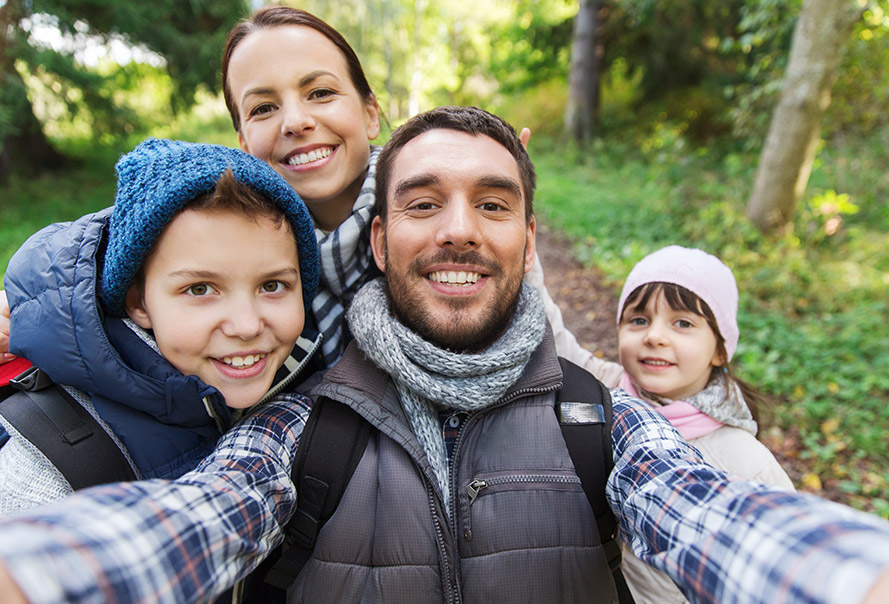 Welcome To Maple Ridge Family Dental – Your Dentist in London
Maple Ridge Family Dental is proud to have served the London community with comprehensive dental services for over 30 years. Providing General Dentistry, Invisalign, Sedation Dentistry, and more, the clinical team is here to take care of your oral health care needs, 6 days a week. We take care of our patients by informing and educating them, helping in preventing disease and maintaining oral health. Our dentists in London are here to help answer your questions about a dental procedure or assist in a dental emergency. We welcome new patients, please contact us to request an appointment today.
Quality Dental Care at Maple Ridge Family Dental
Our team of professionals always welcomes new patients. At Maple Ridge Family Dental, we believe in a personalized dental approach. Every patient has different needs, concerns, and goals- our dentist will create an individualized treatment plan, ensuring you achieve a beautiful, healthy smile. We also understand how busy your day-to-day life can be and that is why our practice is open on weekends and evenings so you can receive the dental care you need at your convenience. We believe in providing each patient with a comfortable and positive experience, receiving the highest level of dental care. Do you suffer from anxiety around dental services? Our dental office in London offers sedation dentistry, helping you to relax and stay calm during your appointment. If you have any questions or would like to schedule an appointment, please contact our practice. Our team looks forward to helping you achieve a healthy, beautiful smile.
FOR MORE THAN 30 YEARS we've provided
Delicate & compassionate care

Our dentist in London Ontario understands that you have a busy schedule and that is why we have flexible hours. Maple Ridge Family Dental is open both evenings and weekends. Call us today to schedule your next appointment.

Do you have dental anxiety? Not to worry, Maple Ridge Family Dental has you covered with sedation dentistry options. Call us today and ask one of our wonderful staff about sedation options that might be right for you.

Whether you are experiencing a severe toothache or have recently experienced a dental injury, our dentists near you are here to help. At Maple Ridge Family Dental London Ontario, we provide same-day emergency appointments.
How can I find a top-rated dentist in London, ON?
At Maple Ridge Family Dental, our skilled dentists are here to assist you with all your oral health endeavors; whatever you're interested in, be it a routine cleaning and dental exam, cosmetic treatments, or you're looking to replace missing or damaged teeth, we can help you with that. Call or visit our website to speak to book a consolation and speak with one of our dentists today!
Is an Invisalign treatment right for me?
Invisalign is a form of orthodontic treatment that's designed to straighten your teeth and correct abnormal bite patterns. Unlike with traditional braces, there are no metal brackets and arch wires involved; instead, clear plastic trays fit over your top and bottom row of teeth. The pressure these trays exert on your teeth encourages bone movement over time.
In recent years, Invisalign has become a popular alternative for many people. However, before you receive any orthodontic work, it's important to speak with your dentist first. They'll be able to let you know if you're an ideal candidate for this process. If you require more extensive care, you may need to receive traditional braces.
Do you offer dental bridges?
Yes! We offer dental bridges to patients who need them. A dental bridge is a means of restoring your smile and replacing missing teeth. There are four types of dental bridges that you can receive; be sure to contact our dental team to learn more about which is best for you.
You'll need to come in for at least two separate appointments to receive a dental bridge. This prosthetic is customized to satisfy your oral dimensions precisely.
How do I schedule my next checkup?
Here at Maple Ridge, booking your next appointment is easy! Simply call, visit our website, or talk to our staff before you leave your current appointment to choose a day and time that works for you. Dental checkups are scheduled approximately every six months.
We look forward to working with you soon!
How long will cosmetic dentistry treatment take?
It depends on the type of treatment you're receiving.
If you're interested in brightening up your teeth through teeth whitening, this can be done in a single appointment that lasts anywhere from 60 to 90 minutes. In comparison, receiving dental crowns and veneers will require you to come in for at least two separate visits. This is because your crown and veneers need to be made at an external dental lab first. Once they're ready, you'll return to have them installed.
To learn more, talk to one of our dentists today.
How will I care for my dental implants?
After your implants have been installed, you may experience facial swelling, bruising, and some minor bleeding around the surgical site. This is normal. Your dentist will most likely prescribe Advil or Tylenol to help you manage the pain in the following days. Brushing very gently around the site and eating soft foods like soup and yogurt for the next day or two will allow your mouth to heal.
Practicing good oral habits like daily brushing and flossing, coming in to see your dentist on a regular basis, and not using your teeth to open packages or chewing on ice will help you maintain your implants in the long term.