Dental Implants Near You
Having missing teeth can not only cause frustration and embarrassment, but it can also create a greater chance of developing severe oral health problems such as periodontal disease and jawbone deterioration. Our team at Maple Ridge Family Dental offers dental implants in London to patients with missing teeth as a permanent and effective restoration method. Please contact us if you're looking to receive dental implants near you.
When Are Dental Implants Needed?
Dental implants should be considered by individuals who have one or several missing teeth. People lose their teeth for many reasons, such as tooth decay, teeth grinding, injury, or gum disease. When you leave the spaces left behind by missing teeth alone, it creates a space for bacteria to gather and create further oral health issues. Dental implants are a great option, but it is important to speak to your dentist about if you are a viable candidate for the procedure. For dental implants to be successful, the patient must have healthy gums and a strong jawbone to support them.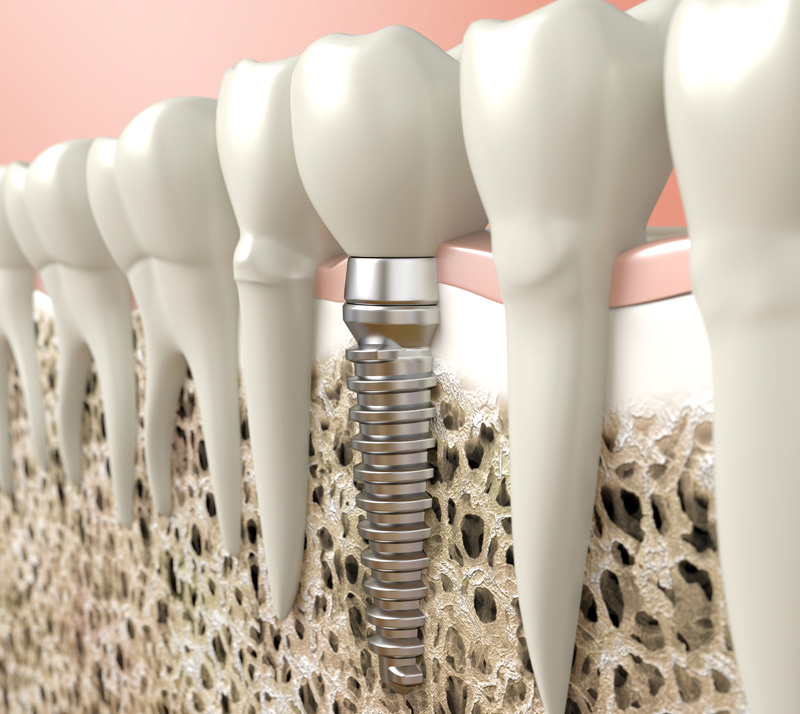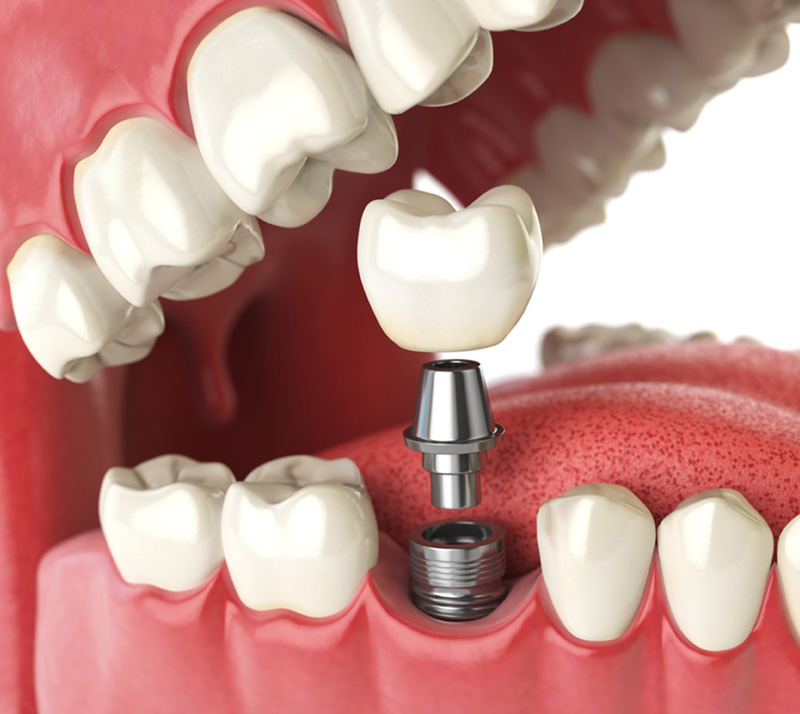 What Are the Advantages of Dental Implants?
Dental implants restore your missing teeth, providing benefits such as:
Improving your speech
Restoring your smile
Preventing your teeth from shifting
Stimulating your jawbone
Long-lasting results
What is the Process for Getting Dental Implants?
Dental implants are made of three parts: a screw made out of titanium or another type of biocompatible material, an abutment, and a dental crown. The abutment connects the dental crown to the screw, and the dental crown is what replaces your missing tooth. The dental crown looks and acts like your natural tooth, so no one will be able to tell that you have dental implants.
The length of the procedure for dental implants varies depending on the patient. Typically, after determining that you are a good candidate for a dental implant, the process will begin with you visiting Maple Ridge Family Dental to get the biocompatible screw implanted into your jawbone. After this, you will need several weeks to months to heal and allow your body to accept the screw as your new tooth root.
Once the screw has been accepted, you will be invited back to our dental office to get your permanent dental crown placed, and the process will be complete.
How to Maintain Dental Implants
While dental implants require no special care, you must continue to practice good oral hygiene, including:
Brushing and flossing daily
Thoroughly cleaning around your dental implant
Avoiding hard or crunchy foods
Rinsing your mouth after meals
Getting bi-annual professional dental cleanings and checkups
Looking for Dental Implants Near You?
Dental implants are an excellent choice for patients looking to replace their missing teeth permanently. At Maple Ridge Family Dental, we are happy to offer dental implants in London, ON, to all viable patients. Please contact our clinic to book a consultation for dental implants today!