Dentures Near You
Missing teeth can cause a variety of issues, such as impairing your ability to speak clearly or chew. If you have missing teeth, you are also at greater risk of oral health problems such as bone deterioration. Our team at Maple Ridge Family Dental offers dentures in London, ON, as a restorative option for patients with missing teeth.
What Are Dentures?
There are two main kinds of dentures: partial dentures and full dentures. For patients who have already lost the majority of their teeth, full dentures may be the right option. A dentist will remove the remainder of a patient's teeth to make room for a full arch of dentures. However, some patients still have a fair amount of healthy remaining teeth and can benefit from the use of partial dentures, which are created to fit around their natural teeth and fill in any gaps.
Dentures are made with a material that blends in with your natural teeth, so no one will know that you have dentures except for you.
Dentures can be removable or permanent. There are options for immediate dentures in some cases, eliminating the need to wait to have dentures placed after tooth extractions. When you come into Maple Ridge Family Dental looking to get dentures, our dentist will perform an examination of your mouth and speak with you about your dental goals to determine which form of dentures is best suited to your needs.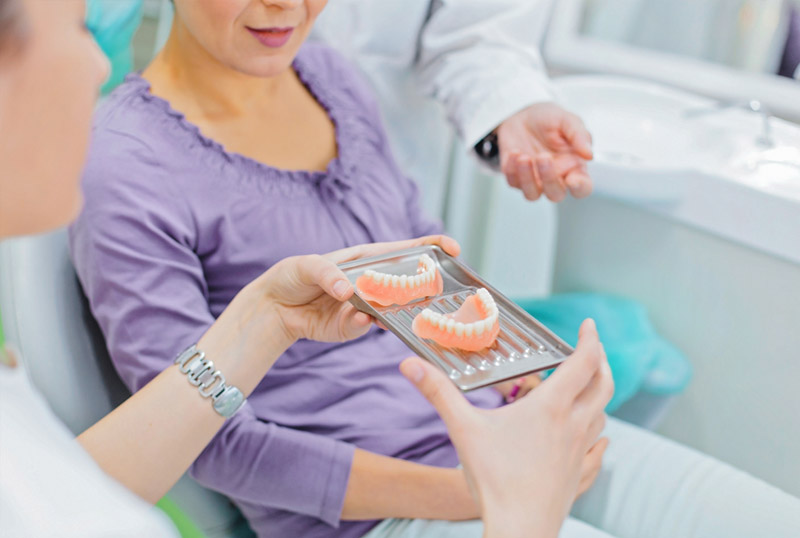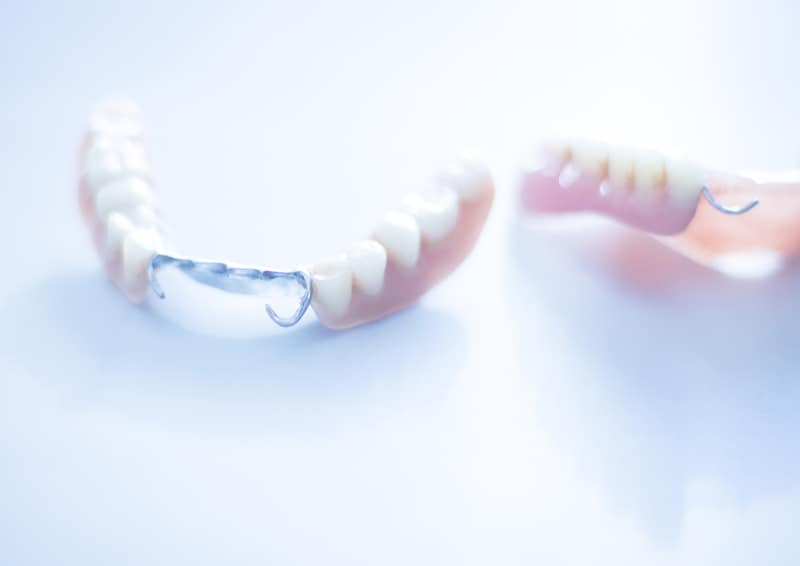 What Are the Benefits of Dentures?
Besides restoring patients' smiles, dentures provide benefits such as:
Restored speaking and chewing abilities
Increased confidence
Increased daily functionality
Support for facial muscles
Prevention of bone deterioration
Ability to enjoy more foods
How to Maintain Your Dentures
Dentures can last for many years if properly taken care of. To get the most out of dentures, you should be sure to:
Clean your dentures daily
Rinse your dentures after every meal
Store your dentures in a solution when they are not being used
Handle your dentures with care, as they are more fragile than your natural teeth
Interested in Dentures Near You?
We offer dentures in London, ON, to our patients who are looking to restore their smiles and get back to enjoying their daily activities. Please don't hesitate to contact our team at Maple Ridge Family Dental to learn more about dentures near you today!