Dental Inlays and Onlays Near You
Inlays and onlays are both forms of restorative dental treatments used to restore and strengthen damaged teeth. Dental inlays and onlays work to reinforce the structure of a tooth and provide it with protection. Inlays and onlays are often offered as an alternative to dental fillings. At Maple Ridge Family Dental, we are happy to provide dental inlays and onlays in London, ON.
Inlays vs. Onlays
While both dental inlays and onlays serve similar purposes, there are a couple of differences between the two treatments.
Dental inlays are used to reduce damage to the surface of a patient's tooth. Inlays will be used by a dentist when there is tooth decay inside the cusps of your teeth.
Dental onlays are otherwise known as partial crowns. If you have larger areas of decay on your teeth, your dentist will likely opt for onlays. Onlays are used on the surfaces of your tooth and can be stretched across the cusps of the tooth.
When you come into Maple Ridge Family Dental for a consultation, your dentist will examine your mouth and suggest the best option for your needs.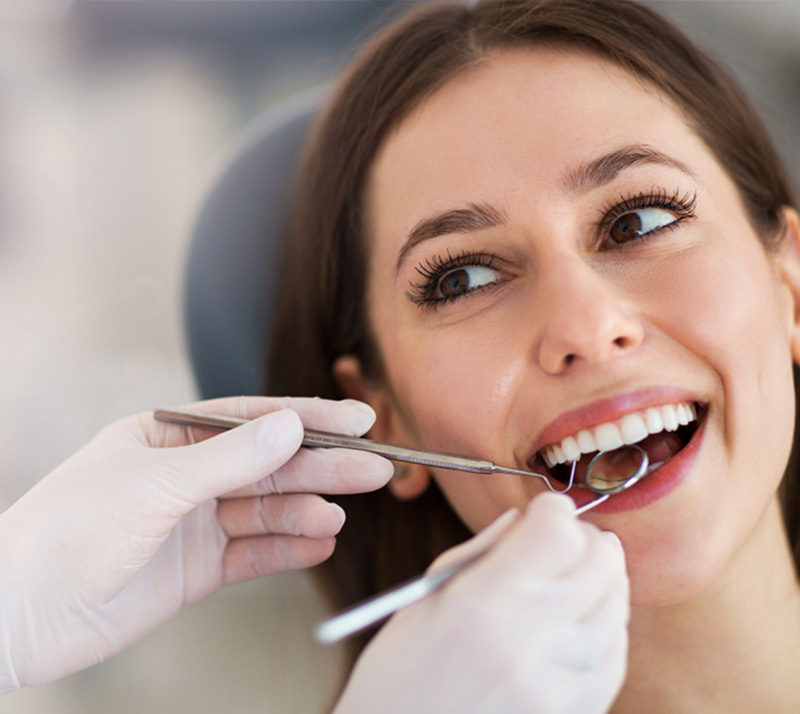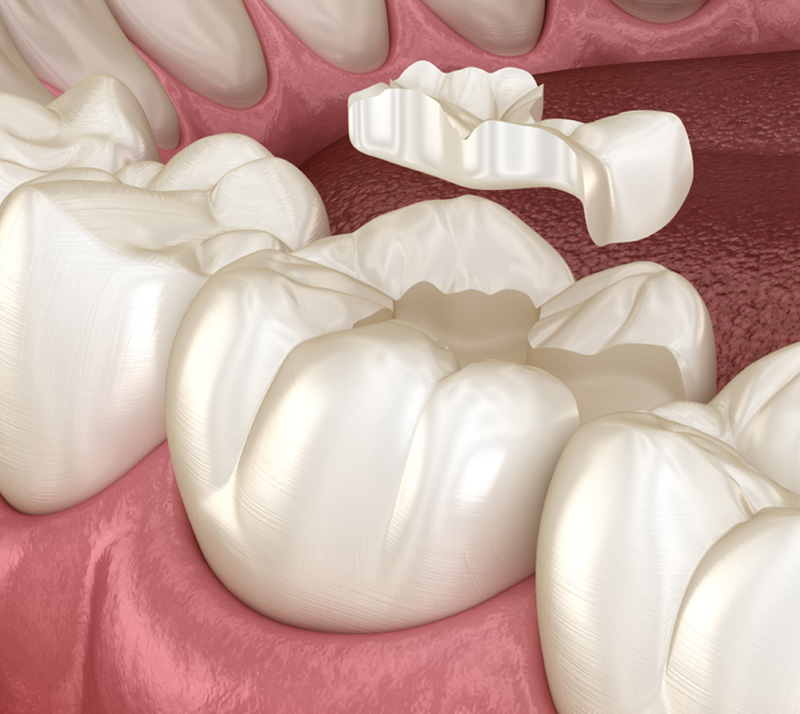 What is the Procedure for Dental Inlays and Onlays?
The procedure for dental inlays and onlays is fairly straightforward. Your dentist will begin by numbing the affected area and then carefully place your custom-made inlays or onlays.
If you have any questions about receiving dental inlays and onlays near you, please feel free to contact us.
What Are the Advantages of Inlays and Onlays?
There are many benefits to getting dental inlays and onlays, including:
A Natural Look: Inlays and onlays can be matched to the color of your natural teeth so that they won't be noticeable once applied to your teeth.
Durable: If maintained properly, you can enjoy these dental restorations for years to come.
Prevention of Tooth Loss: Inlays and onlays provide support for your tooth's structure and prevent any further spread of tooth decay.
Stain-Resistant Material: Inlays and onlays are made out of porcelain, making them more resistant to stains than other restorative options such as composite dental fillings.
Looking for Dental Inlays and Onlays Near You?
If you are a candidate for inlays and onlays, these dental restorations may be the best solution for you. Our team at Maple Ridge Family Dental is happy to provide dental inlays and onlays in London, ON, as an option for restorative dental treatment for our patients. Please call us to book a consultation today!